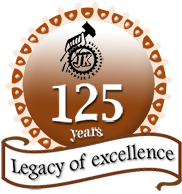 Demat Information
Registrar/Transfer Agent
M/s Jaykay Enterprises Ltd.(Formerly known as J.K.Synthetics Ltd.), having Registered Office at Kamla Tower, Kanpur is Registrar/Transfer Agent of the Company, provides all services for Share registry in physical as well as demat segment
Share Transfer System
Share Transfer work of physical as well as demat segment is attended to by the Company's Registrar/Transfer Agent within the prescribed period under law and Listing Agreement with Stock Exchange. All share transfers etc. are approved by a committee of Directors, which meets periodically.
Dematrialisation of Shares / Liquidity
The Equity Shares of the Company have been admitted in National Securities Depository Ltd. (NSDL) for dematerialization w.e.f. 20.01.2016 and ISIN "INE088U01015" has been allotted.